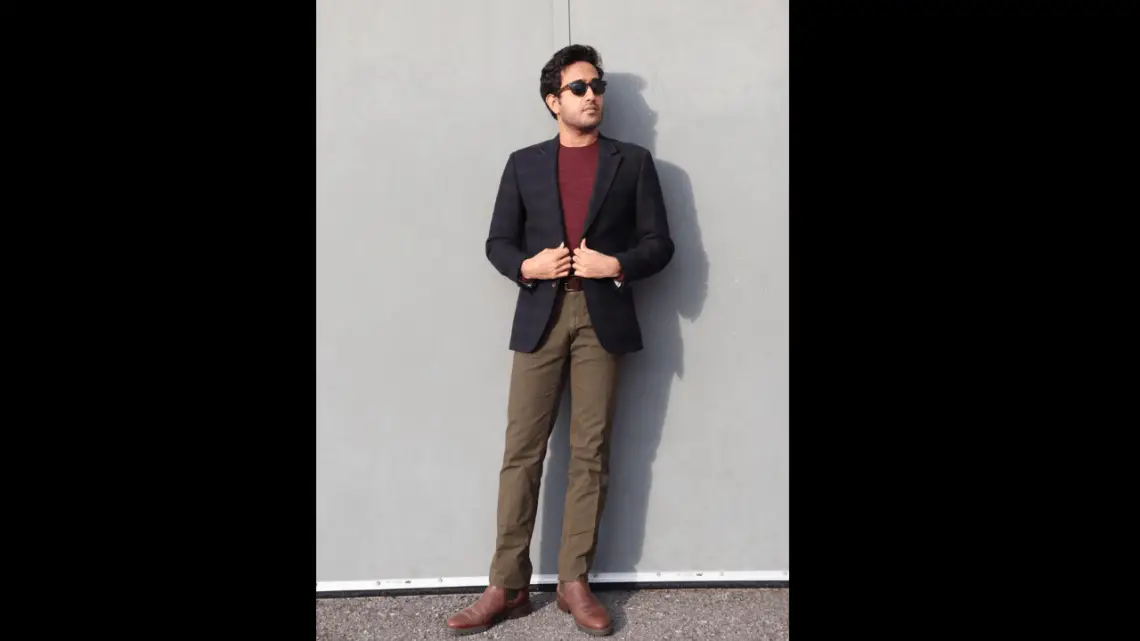 8 Best Sweaters for Men (+How to Style Them)
  This post may contain affiliate links. If you click on a link and make a purchase, we may earn a commission at no additional cost to you. Learn More.  
Sweaters are a core component of every man's wardrobe. No matter if your style is casual or more formal, sweaters provide a great deal of versatility and style. Here are the 8 best sweaters for men plus some helpful tips on how to style them.
8 Best Sweaters for Men
1. Crew Neck Sweater
Crew neck sweaters are incredibly versatile because they can be dressed up or down. You can wear crew neck sweaters on their own paired with jeans, chinos and khakis. You can also just as easily use them for layering over top a collared shirt or underneath a blazer, sport coat or suit. If you like wearing ties, then the v-neck sweater is a better option because it is designed for that purpose.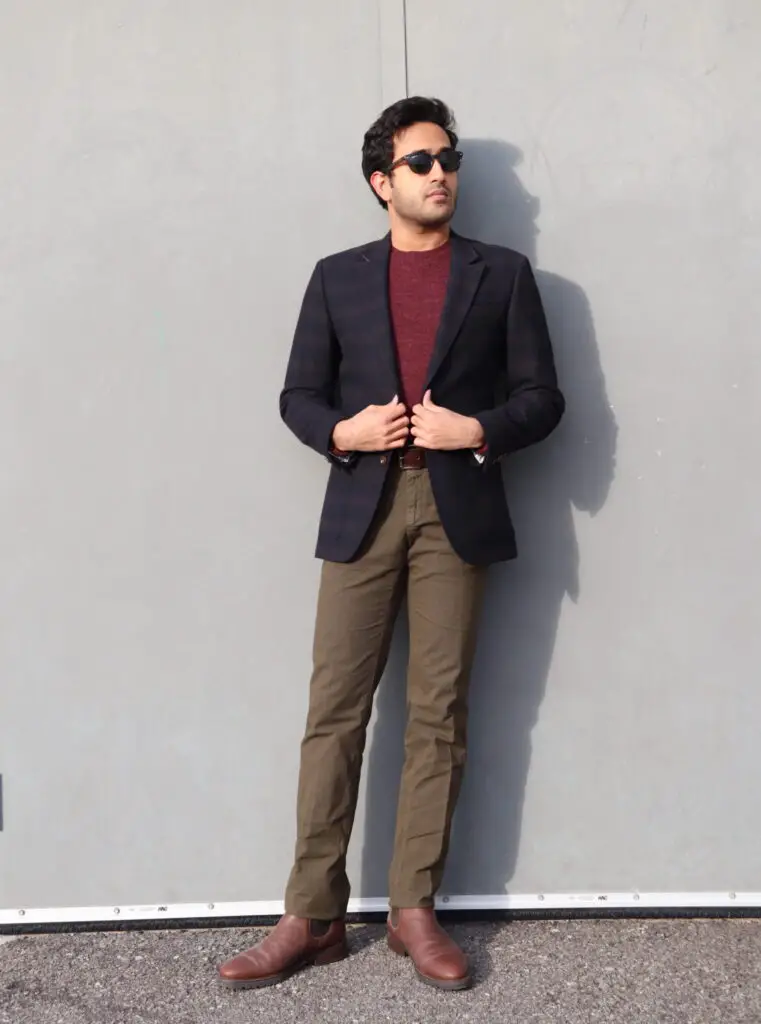 Read our guide on 'How a Blazer Should Fit' to look your best.
2. V-neck Sweater
This is the most formal type of sweater. So if your style leans more on the business casual to formal end of the spectrum, v-neck sweaters are a must have. You can wear v-neck sweaters over a collared shirt with or without a tie. You can also use these sweaters to layer underneath a blazer, sport coat and even a suit.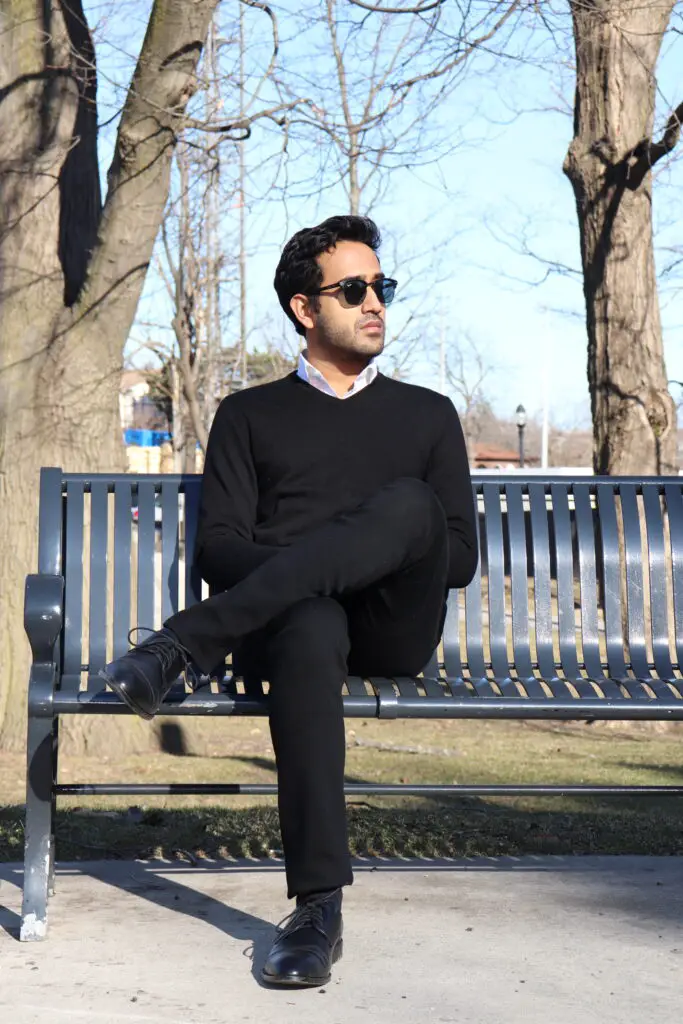 Personally, I avoid wearing v-neck sweaters on their own since these are designed for layering and look their best when styled this way. If you do want to wear a sweater on its own, then go with a crew neck sweater.
3. Turtleneck Sweater
Most men shy away from turtleneck sweaters because they can be a bit tricky to style. They are also not common these days so you really do stand out when wearing a turtleneck. Personally, I think that turtleneck sweaters look their best when layered underneath a jacket or coat. You can style a turtleneck sweater casually underneath a denim jacket or dress it up by wearing it underneath a formal jacket such as a blazer or sport coat. You can also wear a turtleneck in place of a typical dress shirt and tie underneath a suit. This is a great way to stand out yet look incredibly stylish.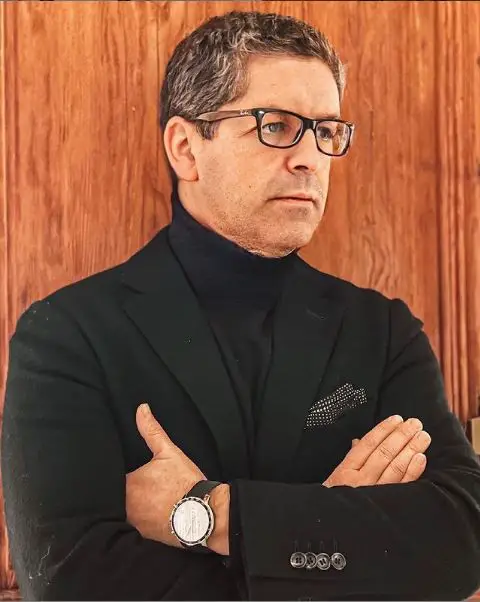 Just keep in mind that if you do want to wear a turtleneck underneath a blazer or suit, make sure the fabric is on the finer side and the sweater fits you well. You want to go for a slim fit turtleneck sweater in a neutral color such as black, gray, navy, dark green, brown or burgundy.
You can also find turtleneck sweaters made from thicker wool or cotton fabrics. These are meant to be worn be worn casually and look the best paired with jeans, chinos and khakis.
4. Fisherman Sweater
These sweaters typically have a knitted fabric which provides not only warmth, but also depth and dimension to your outfit. Fisherman sweaters are generally made from thicker materials such as a wool and cotton. Due to this thicker fabric and knitted pattern, these sweaters are meant to be worn casually paired with jeans and chinos.
5. Sweatshirts
There is a debate as to whether sweatshirts can be considered sweaters. Most sweatshirts are typically worn as athletic wear for runs or workouts. But not all sweatshirts are created equal. Higher quality versions typically feature French terry fabric made from premium materials such as cashmere and pima cotton.
These sweatshirts have an elevated feel and I personally wear them just like I wear my regular crew neck sweaters. The key to looking good in a sweatshirt is making sure the fabric is premium and that it fits your body well. You don't want to be wearing a heavy, thick and oversized sweatshirt. Instead, go for a medium weight fabric with a slim fit.
6. Cardigan Sweaters
Cardigans are a classic menswear staple. Similar to v-neck sweaters, cardigans are meant to be layered over top a collared shirt. They look especially good when paired with a dress shirt or button down collared shirt with a tie. Generally speaking, there are 2 types of cardigans; regular v-neck cardigans and shawl collar cardigans.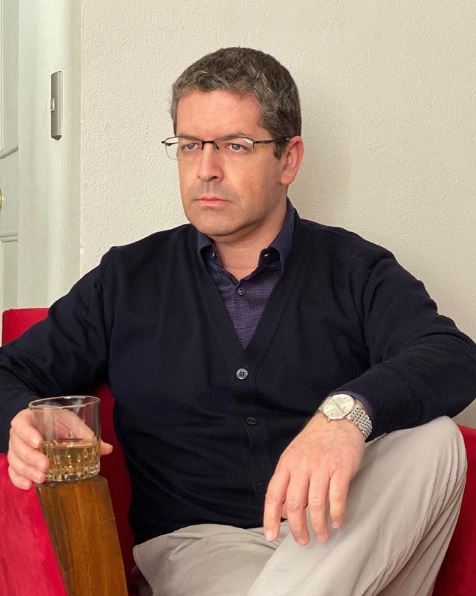 Regular v-neck cardigans have a v-neck opening from the neck down to the chest. From the check downwards, you then have a button closure. These sweaters have a flat collar which means that there isn't any elaborate design or pattern around the neck of the sweater. These sweaters are also typically made from finer and thinner materials such as extra fine merino wool, cashmere and pima cotton. Since these sweaters have a lightweight design, they pair really well with more formal outfits such as with suits, blazers and sport coats.
7. Shawl Collar Cardigans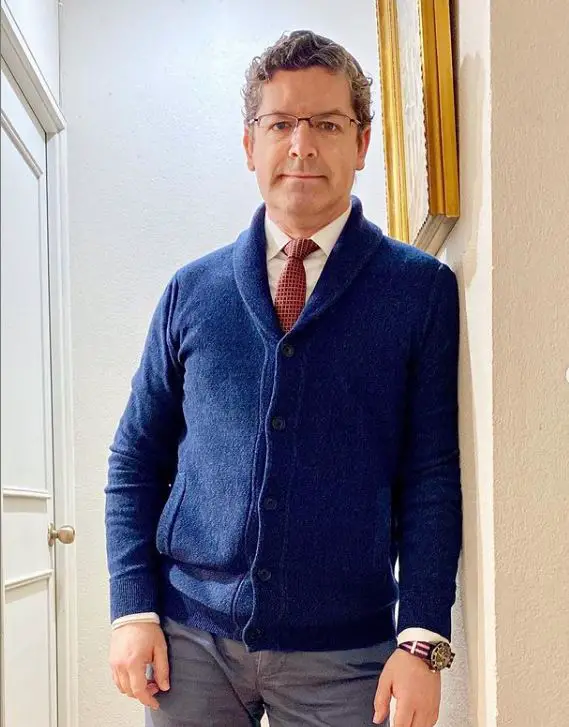 Shawl collar cardigan sweaters are easily recognizable due to their shawl collar which have a thicker and more substantial collar design. These sweaters are generally made from a thicker and more knitted material which makes them very warm and stylish. Shawl collar cardigans work best with casual to business casual outfits. You can wear them with jeans or chinos or dress them up with a collared shirt and tie along with dress pants. But don't wear them with a formal jacket such as a blazer/sport coat or suit because the thick fabric does not layer well under these garments.
8. Half Zip/Quarter Zip
Brands routinely use the terms half zip and quarter zip interchangeably. Basically, these are sweaters that have a zipper opening from the neck down to the chest. For men who are on the heavier side, v neck and crew neck sweaters might not be the best options because they do little to nothing to hide the extra bulk. This is where half zip and quarter zip sweaters come in. Due to their streamlined design and longitudinal zipper, these help to slim up your overall look and are a great option for short men or men on the heavier side.
Conclusion
These were the 8 best sweaters for men. The list contained sweaters that you can wear casually or formally so there are sweaters on this list no matter your personal style. I also provided some helpful tips on how to style them. Let me know what are your favorite sweaters and how you like to wear them.
What sweaters are best for business casual? Read our guide on the Best Business Casual Sweaters for Men.